Plastic 5 Liter Can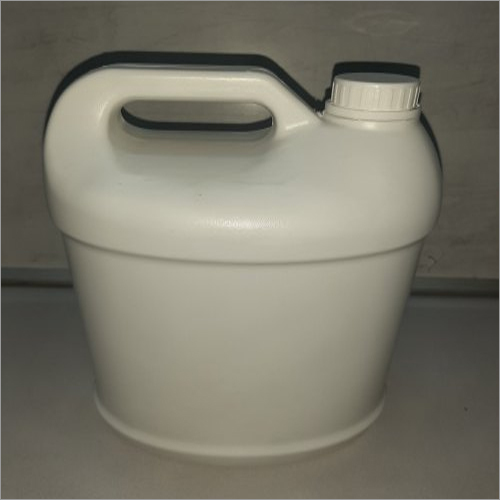 Plastic 5 Liter Can
Price And Quantity
Container/Containers

2-200 INR
Product Description
A plastic 5-liter can is a container designed to hold and store various liquids, such as water, chemicals, oils, detergents, or other similar substances. It is commonly made from durable and lightweight plastic materials, such as HDPE (High-Density Polyethylene) or PET (Polyethylene Terephthalate), which offer excellent strength, chemical resistance, and durability.
The plastic 5-liter can typically features a handle for easy carrying and pouring, along with a secure cap or closure mechanism to prevent leaks and spills. The wide opening allows for easy filling and cleaning, while the shape and design of the can facilitate efficient stacking and storage.
FAQs:
Q: What are the common uses of a plastic 5-liter can?
A: Plastic 5-liter cans have a wide range of uses and applications. They are commonly used for storing and transporting liquids in various industries, including household, automotive, industrial, and agricultural sectors. These cans are often used to hold water for camping or emergency purposes, as well as for storing and dispensing chemicals, oils, detergents, and other liquid products. The versatility of the plastic 5-liter can makes it suitable for both commercial and personal use.
Q: Why is plastic commonly used for 5-liter cans?
A: Plastic materials, particularly HDPE and PET, are commonly used for 5-liter cans due to their desirable properties. HDPE is known for its high strength, chemical resistance, and durability, making it suitable for storing a wide range of liquids, including corrosive substances. PET, on the other hand, offers clarity and transparency, making it ideal for products that require visibility, such as water or beverages. Additionally, plastic is lightweight and cost-effective compared to other materials like metal, making it a popular choice for 5-liter can production.
Q: Can a plastic 5-liter can be reused?
A: Yes, plastic 5-liter cans can often be reused, depending on the specific product and its intended use. Many plastic 5-liter cans are designed for multiple uses and are equipped with secure closures that allow for repeated opening and sealing. However, it is important to consider the type of liquid being stored and the manufacturer's recommendations. Some liquids may leave residue or odors that can be difficult to remove, potentially affecting the integrity of subsequent contents. It is advisable to thoroughly clean and rinse the can before reusing it and to follow any specific instructions provided by the manufacturer.
Q: Can a plastic 5-liter can be recycled?
A: Yes, plastic 5-liter cans are typically recyclable, especially if they are made from HDPE or PET plastics. These plastics are widely accepted in recycling programs. It is important to empty and rinse the can before recycling to remove any remaining liquid or residue. Checking with local recycling facilities or guidelines is recommended to ensure proper disposal and recycling practices for plastic 5-liter cans.